Nail Cap Size Chart
To test nail caps, try a cap on first without the adhesive. If it looks too big, don't glue it on. The nail cap should fit snugly, like a glove.
Cats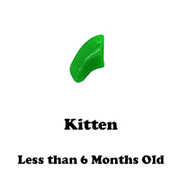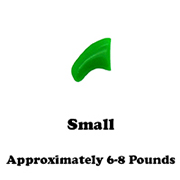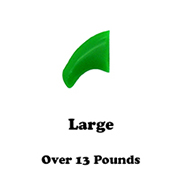 Kitten
-
Less than 6 months old
These will fit most kittens by the time they reach the age of 16 weeks (4 months). Some kittens can wear them as early as age 12 weeks (3 months).

Small - Approximately 6 months old — Approximately 6-8 pounds
Some kittens at 5 months may need the small size if they are growing fast or are large-breed cats. Small-boned adult cats often wear the small size. If your cat seems smaller than an average full-grown cat, choose small.
Medium - Approximately 9-13 pounds
Most adult average size cats wear medium.
Large - Approximately 14 pounds and up
Very large-boned and large-breed cats wear large
---
Dogs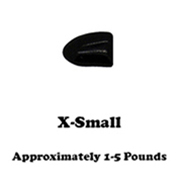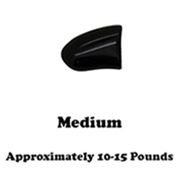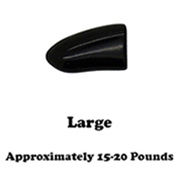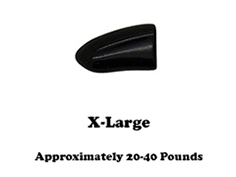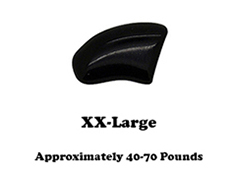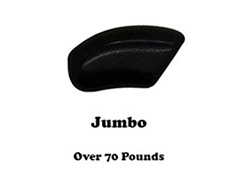 X-Small – Weight: 1-5 lbs
Examples: Maltese, Yorkie, Chihuahua
Small – Weight: 5-10 lbs
Examples: Poodle, Rat Terrier, Shih-Tzu
Medium – Weight: 10-15 lbs
Examples: Boston Terrier, Cocker Spaniel, Lhasa Apso
Large – Weight: 15-20 lbs
Examples: Westie, Corgi, Schnauzer
X-Large – Weight: 20-40 lbs
Example: Scottie
XX-Large – Weight: 40-70 lbs
Examples: Labrador, Shepherd
Jumbo – Weight: 70+ lbs
Examples: Basset, Great Dane, Mastiff, St. Bernard, Irish Wolfhound