Posted by Purrdy Paws on Sep 16th 2020
Purrdy Paws is proud to announce the release of our newest color of nail caps - and it's glow in the dark Blue !

The new Blue Glow Caps are finally here! You can find direct links to both our cat and our dog lines here too.

Purrdy Paws has already won awards for it's green glow in the dark product line and we've been working hard to offer you additional glow in the dark choices. We are extremely happy to expand to blue glow in the dark soft nail caps which are now available !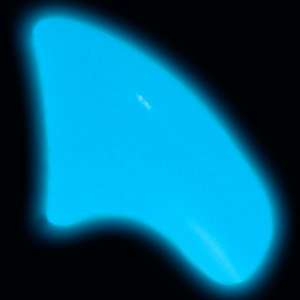 The blue glow in the dark nail caps, just like all of our other industry leading nail cap selections, are manufactured in house, right here in the USA. We use only non-toxic, pet safe materials and never compromise on quality.

As with our green glow in the dark nail caps for cats and dogs, the blue glow in the dark caps will glow for up to two hours. The length and brightness of the glow will improve with the amount of exposure to any UV light source, from the sun to indoor lights, and everywhere in between.

The wonderful thing about our blue glow in the dark nail caps is that they are equally as beautiful when not glowing, with a fantastic tropical water blue color. They suit both male and female cats and dogs equally well !
Please contact us if you have any questions about these or anything else, we love to hear from you !