Posted by Purrdy Paws on Jan 7th 2018
At Purrdy Paws we love to cook for our pets. We figure they end up eating right off our plates anyway so why not make a special home cooked meal day for them.With today's modern focus on GMOs and local food sources it's nice to know you can make your own dog treats out of ingredients you trust. It's quick, easy, fun and now you can be confident in knowing you have a healthy reward for your good doggy! Here's a gourmet menu designed just for your canine friend.

Breakfast: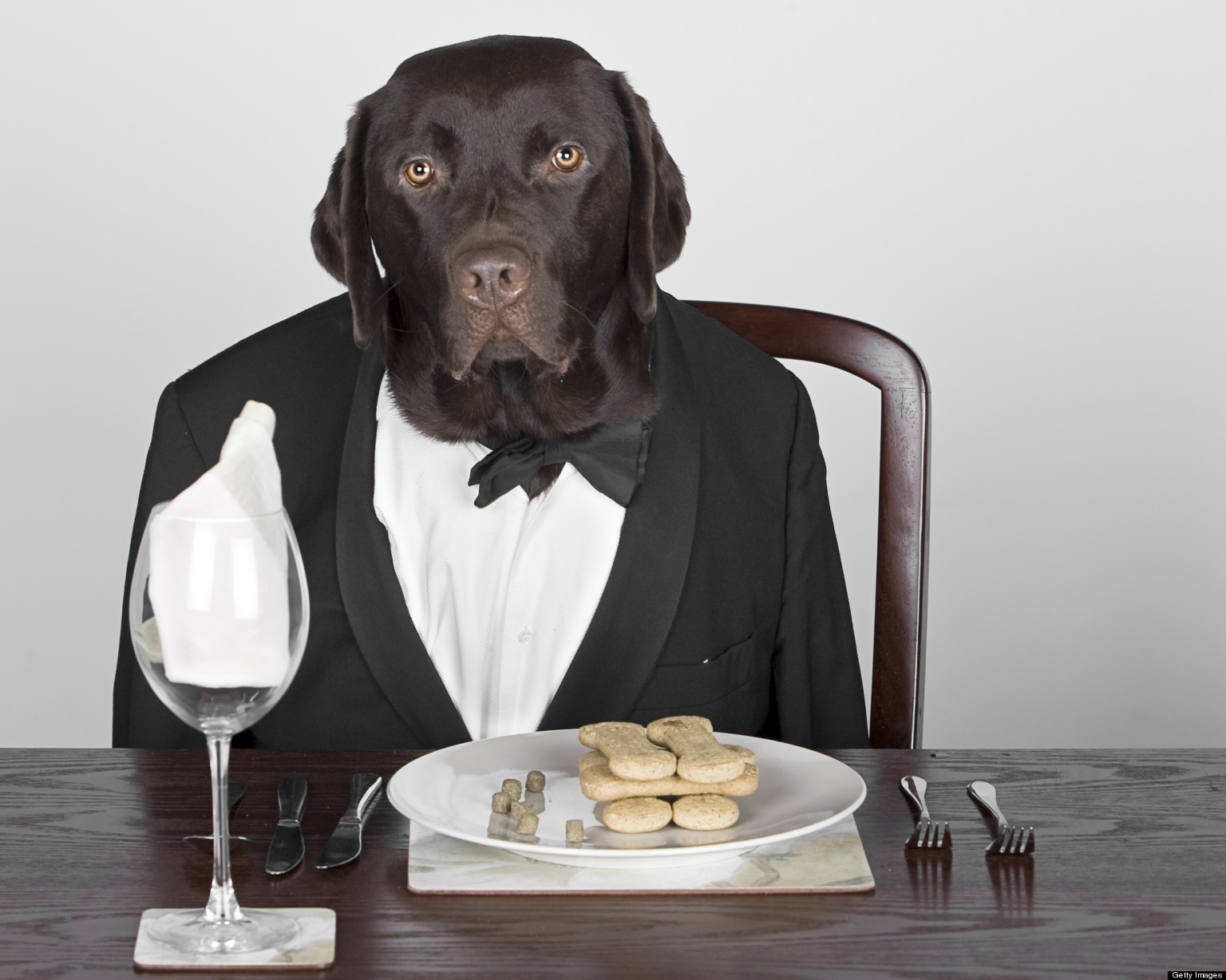 Everybody loves oatmeal in the morning! Here is a creamy and spicy oatmeal treat to get their day started on the right paw.
3/4 cup creamy peanut butter

1 1/4 cup rolled oats

1/4 teaspoon cinnamon

1/4 cup water (Use your preference of tap or filtered).
Mix peanut butter, cinnamon, and water until smooth. You may add more water if you need to. You want the mixture to be thick yet workable.
Gradually add oats until you can work it like clay.
Roll into round balls in whatever size you wish. Slightly wetting your hands helps make this step easier.
Chill in refrigerator to let the oats hydrate overnight.
Tip: These also freeze well.

Lunch:
These 3 ingredient doggy biscuits are extremely simple to make a great mid day snack!
4 ounces of pumpkin puree (about a 1/2 cup).

4 ounces of pureed vegetable baby food

2 cups of whole wheat flour
Preheat your oven to 350 degrees.
Mix all ingredients together in a large bowl.
Roll out onto your counter with a rolling pin and use cookie cutters to make any size and shape you wish.
Place biscuits onto a parchment lined baking sheet and bake for 20 -25 minutes then turn off the oven.
Leave the biscuits in the cooling oven until they are properly dehydrated. Use an air tight container to store them.
Tip: When rolling out the dough a light dusting of extra flour on your counter and rolling pin helps keep it from sticking.

Shop Purrdy Paws Dog Goodies for Fashionable Clothes Suitable for Fine Dining with Doggy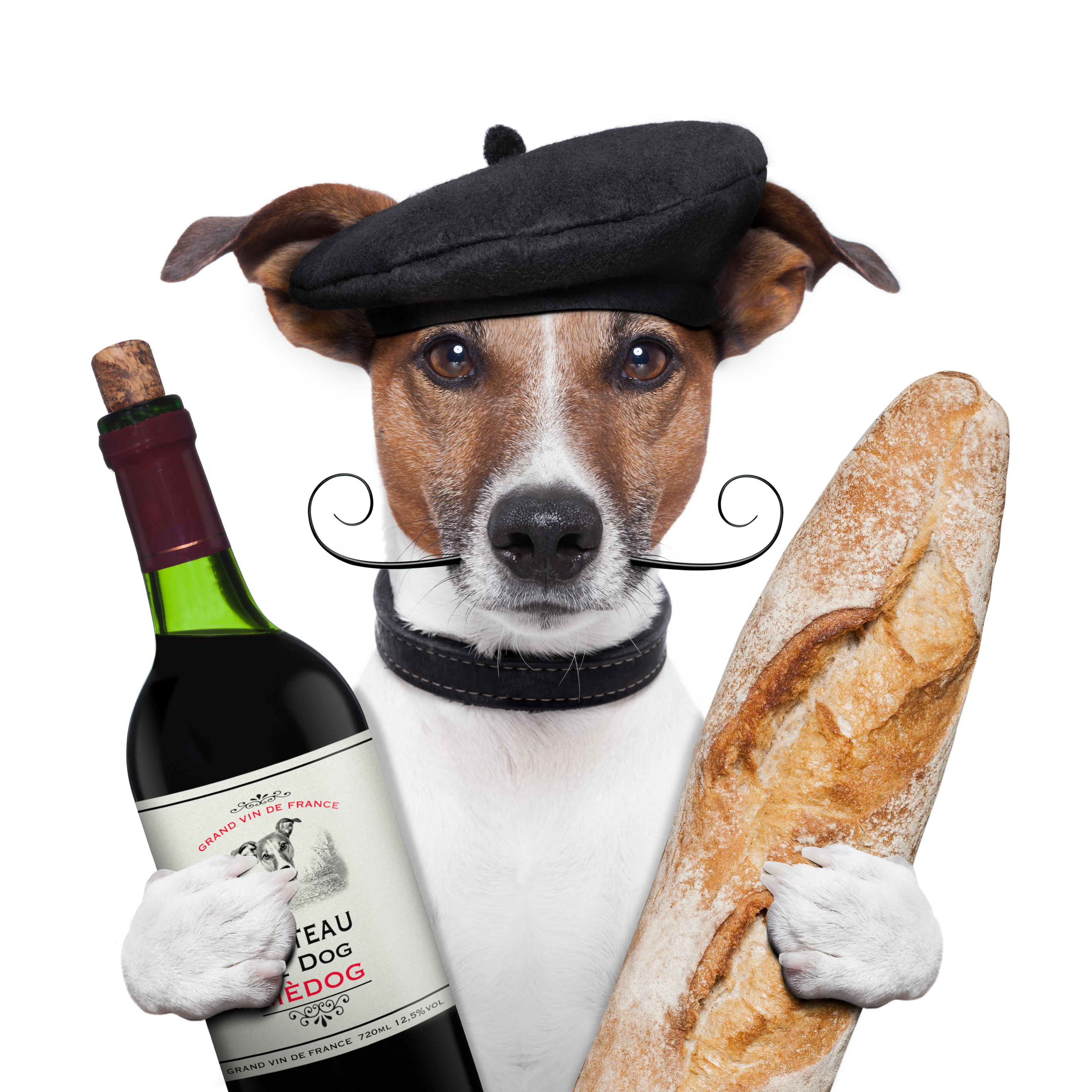 Dinner:
Make your dog (and you!) a nice bowl of Purrdy Paws Pot Luck Chicken Soup to warm up on chilly nights.
3 pound package of bone in chicken (thighs, legs and wings are best)

Water

Optional dog friendly ad ins:

Carrots

Spinach

Celery

Sweet potato

Broccoli

Green beans

Cabbage
Place your chicken into a large soup pot and add just enough water to slightly cover the meat.
Bring to a boil then reduce heat to a simmer for 2 hours. Add extra water as needed to keep the chicken covered.
Turn off the heat and remove the chicken to a plate to cool. Once they're cool enough to handle shred the meat and set aside. Discard the bones.
Strain your broth through a colander to remove any impurities.
Add your reserved shredded chicken and any of your desired optional veggies. Simmer until tender.
Ladle warm (not hot!) soup into bowls to serve on its own or use it as a special food topper for their dry food.
Tip: Be sure to avoid any products that include garlic and/or onion.